Malam sabtu lepas ,i heret my phy temankan i pi nengok cite nie... mid night movie..
Actually , i bukan suka sgt nengok cite melayu kat panggung wayang kecuali yg boxoffice dan Pengarah filem tu is our Late Yasmin Ahmad .. tapi.. sebabkan Hamba Allah nie lah yang buat i teringin sgt nk nengok filem nie
mmg suka sangat dgn dia nie.. makin hari main lawa dia nie..
My review bout this movie
1. Cerita mengisahkan tentang sekumpulan pemain bola jaring di salah sebuah kolej yg masing2 ade pelbagai masalah dan perangai yg berbeza2.. and dari latarbelakang keluarga yg berbagai2
2. Coach diorang nie ( amy mastura) amatlah susah hati dgn perangai diorang nie .. takde team working lansung .. even mmg pandai main bola jaring .. tapi asyik nk bergasak jer.. disebabkan itu diorang asyik kalah jer ngan team team lain..
3. so coach diroang nie sangat la susah hati ngan perangai diorang nie .. tengah2 bertanding ngan team lain pon bleh bergaduh sesama sendiri .. dah tu , tak dgr cakap coach plak tu , oleh itu , si coach itu mendapat idea . Dia mencarik teman lama yg sama terror main net ball gak.. si coach percaya , dgn ade nya kawan baik itu , budak2 tu akan dapat di disiplinkan.. coz si coach yg lagi satu nie sgt garang...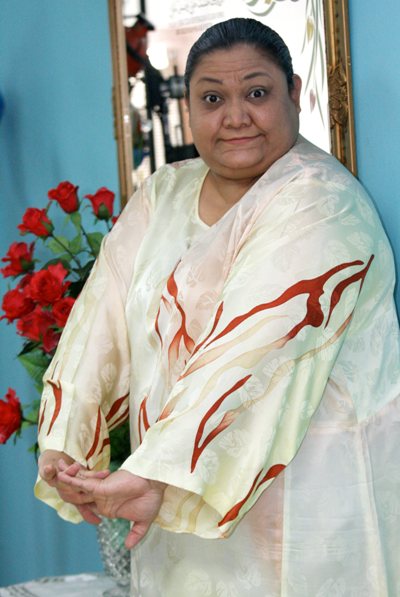 nie la coach yg baru .. garang tak??..weee
4. Diorang rebutkan Jejaka Malaya nie ... tapi jejaka malaya nie sungguh hampeh ( dalam movie ya)
4.For me , jalan cerita dia ok la... unik . tapi pengolahan dia agak kureng... ada cerita .. best mmg best ... tapi ...tak lekat lak kat hati i nie
5. cerita nie tak heavy n simple.. sesuai la kalau nk relax2 ..n habiskan masa ... komedi yg diorang buat pon byk buat i gelak ...
6. i bagi 3 bintang untuk filem nie . tapi kalau nak dibandingkan dgn movie2 org puteh yg cerita teenagers like mean girls , 13 going to 30 , another cinderella story mmg kite masih jauh ketinggalan arr... bukan nk kata movie kite x bagus .. no no no.. Jalan cerita dia Unik dan lain dari lain.. but kena tingkatkan usaha lagik..
7. Habis je movie tu , i ask my phy .
best x ???
'
he said ,
boring .. patutnya bawak bantal tadik .
( Biasa la lelaki... bukan suke nengok cite girlish cam nie.. expecially cerita bout main bola jaring .. kekekekekeke)
p/s: sume gamba diatas di google