halooo everybody.... hepi wednesday uoolsss.. hari nie i sesangat buzy , start kul 830 da ade meeting till evening... kejap je rabu ek ..who ever yg join my giveaway tu.. thanks bebanyak ye.. tak sangka dapat ramai sambutan. weeeeeeeeeeeee
nie nk cite , my best friend just came back from Italy and dia buykan i nie!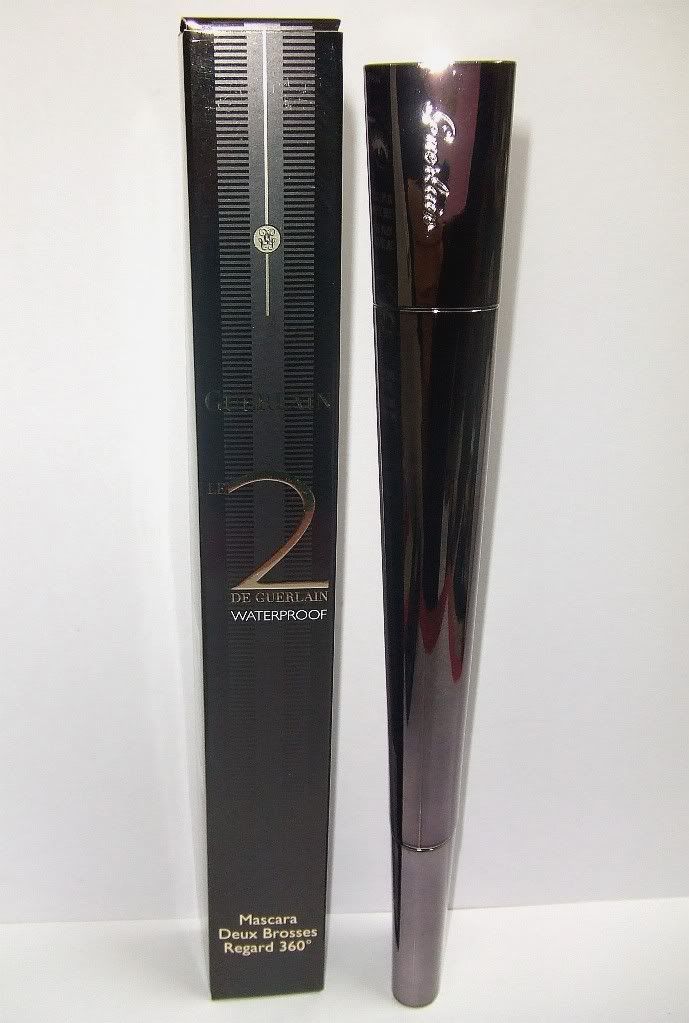 masa i dapat nie , i rase nak SCREEAMMMMMMMM.... hey...its Guerlain ya... its Hollywood celebrities favorite choice !! and i get it for FREE !!... and i try to google the price .. and** waaaaaaaaa** .. i screammm again.. its the most expensive mascara i ever have!
its actually 2 brush mascara , one is for the upper lashes and yg the smaller tu fungsi dia untuk the lower lashes and area bulu mata tepi yg kecik dan hujung2 yg x dapat dicapai oleh mascara yg besar.. tapi i try guna untuk buat eyeliner gak using the smaller eyelashes , and it works!.. hehehe.. so i dapat 2 in1 , mascara n eyeliner ..
the size , MasyaAllah..... ! panjang giler.. double dari size my bobbi brown mascara ...the packaging is so.. beautiful! so luxurious gloss-shine ... its sleek with a twist .. yg bestnyer maskara nie cepat kering ... biase i kena tunggu lama and besarkan mata sekejap bile apply mascara2 lain, coz kalau terkenyit sket misti terhitam bawah mata.. tapi yg nie easy to dry.. and easy to wash....
and... the best of all.. Mascara nie diorang letak Fragrance.. 1st time rase and dapat bau mata ku yg wangi..ahahaha
upss.. x nampak sgt ek.. ?? 1st try.. apply time nak tido.. cam nie la gayenyer.. huhu
waaahhh.. me happy :)